At Terenure Veterinary Hospital and Dundrum Veterinary Clinic, we treat all pets as if they were our own! Our hospital is equipped to a very high standard and this enables us to provide the highest professional standard of care to your pet.
We are dedicated to caring for your pet and aim to do so in a compassionate way. Nothing is too small. Vets Mark and Adrienne and Ciara along with Daniella, Edyta, Amanda, Caroline and Emmi are always on hand to help you with any advice you may need.Mario and Orange (our friendly pracitce pets!) will also be more than happy to say hello when you visit us!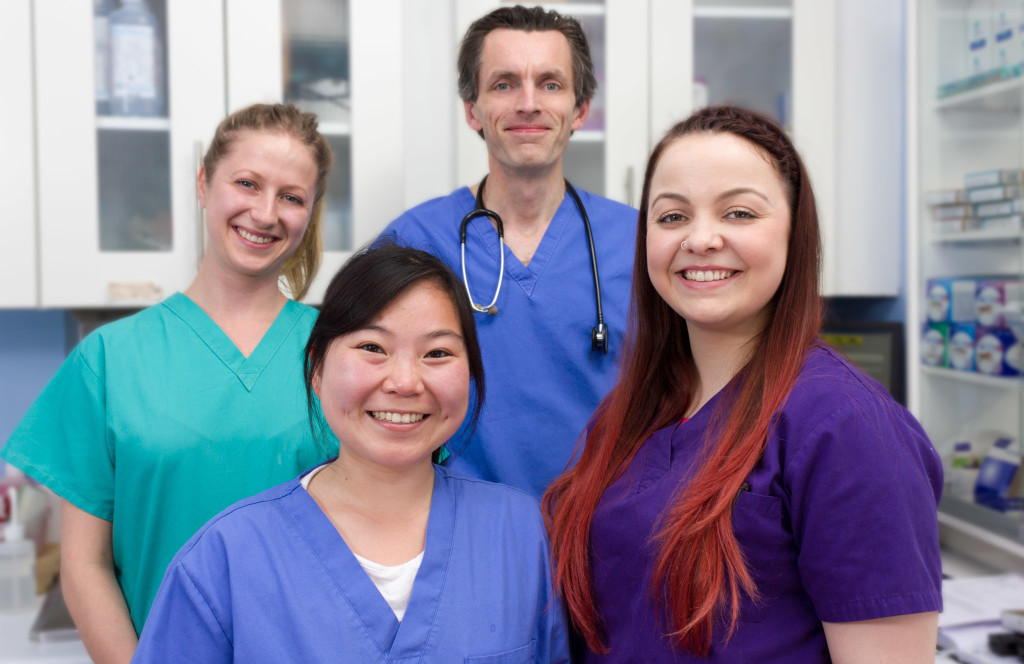 We are also passionate about animal welfare and the care of stray and homeless animals. Vet Mark Heffernan spent five years working at the RSPCA Animal Hospital in Manchester and during his time there dealt with many stray dogs and cats. Mark feels that it is an integral part of the hospital to provide charitable work and to treat stray injured animals whenever they are presented to us. We work with many charities including Dogs in Distress, Westie Rescue and The Cats and Dogs Protection League to provide veterinary care including neutering, vaccinations and microchipping along with full medical and surgical care.
Learn more about our dedicated team of professionals or check out our opening hours and drop in and visit us. We'd love to see you!
Please have a look around and if you have any queries please ring us or feel free to send us an email and we will be happy to help.